At St Thomas Aquinas Catholic Primary School, we value all in our community. We live by the words of St Thomas Aquinas, "It is better to illuminate than to merely shine." The Gospel values of respect, compassion, justice and service guide our relationships and decisions.
The St Thomas Aquinas School Community acknowledges the Wadawurrung people of the Kulin Nation as the original custodians of the land on which we gather, meet, learn and share. We pay respects to their elders, past, present and emerging, and all Aboriginal people who visit us either virtually or in real life.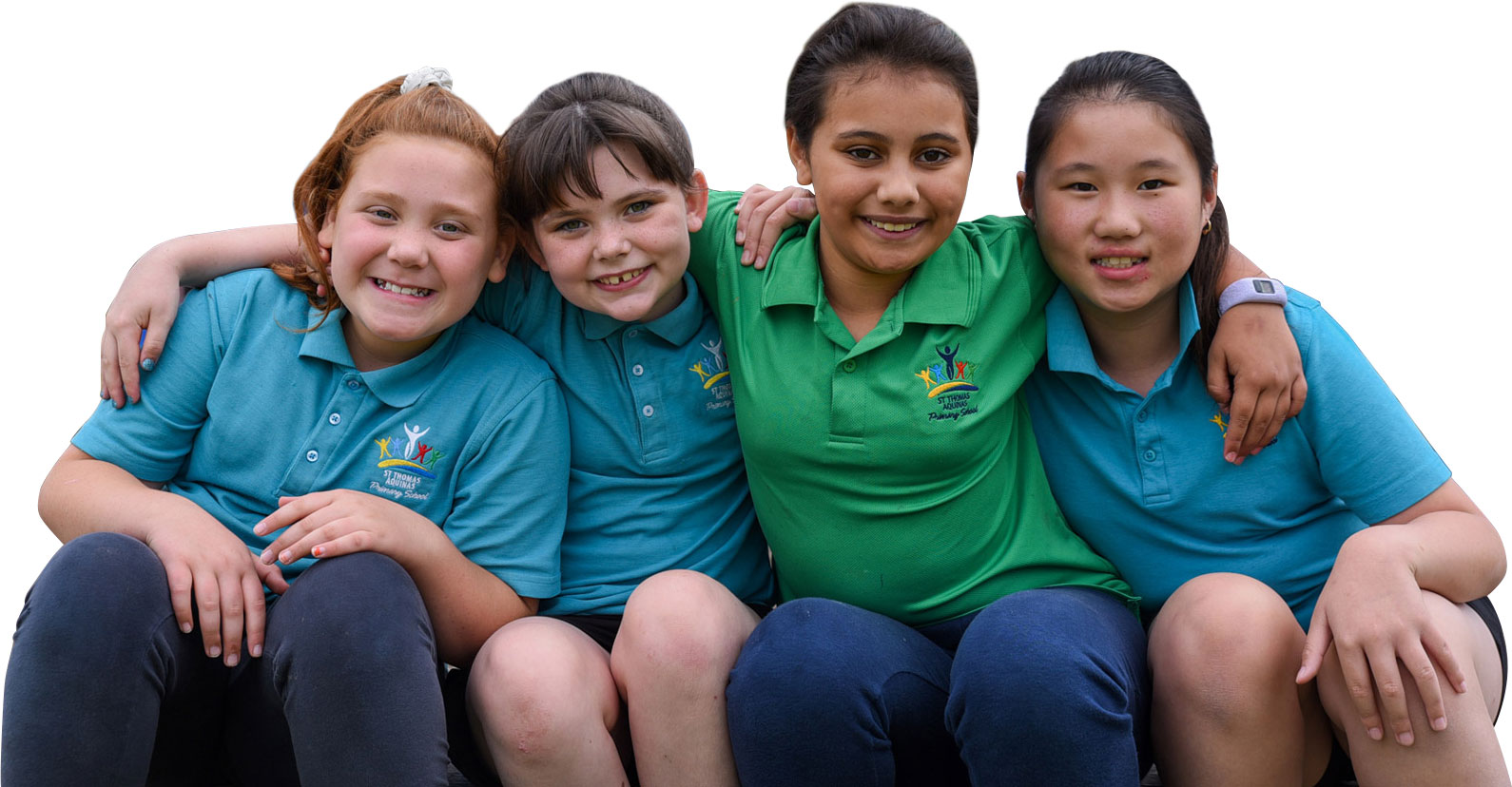 At St Thomas Aquinas Catholic Primary School, we aim to empower children in their learning for life and to develop skills necessary to face challenges with hope, faith and resilience.
We journey together as a faith community valuing our Catholic identity.
Children are the heart of our community and we support parents to become actively involved in their children's learning.
St Thomas Aquinas School is a school which operates with the consent of the Catholic Archbishop of Melbourne and is operated and governed by Melbourne Archdiocese Catholic Schools Ltd (MACS).

MACS governs and operates 292 Catholic schools in the Archdiocese to continue the mission of Catholic education to proclaim the Good News and equip our young people with the knowledge, skills and hope to live meaningful lives and enrich the world around them.

Because the good work of educating the young is a co-responsible task led by every member of the Catholic school community, School Advisory Councils have been established to provide a crucial point of connection between the wider school community and school leaders.

This governance model was designed to ease the administrative burden on our schools and parishes, allow parish priests to focus on the mission of education in the parish, enable greater collaboration between schools and ensure greater consistency in school policies and procedures.